D CEO revealed its Excellence in Healthcare winners for 2022 at a private event last night at On the Levee in the Design District. The night honored leaders, entrepreneurs, and practitioners who have a made an impact on the North Texas community. From world-beating heart surgeons and innovative masters of big data to visionary entrepreneurs and system-wide CEOs, it was an evening to remember.
Susan Salka, the recently retired CEO of AMN Healthcare, was honored with the Lifetime Acheivement Award. She was recognized not only for her business prowess, but also her work advancing diversity, equity, and inclusion as well as her leadership in international aid work.
Salka and the dozens of Excellence in Healthcare finalists are recognized in the December issue of D CEO. Be watching for a photo recap and additional reports in the coming weeks.
2022 Excellence in Healthcare Honorees
Achievement in Community Outreach
Winner: Texas Health Resources
Texas Health serves a 16-county region that has its fair share of underserved communities, where individuals struggle with everything from depression and other behavioral health issues to having the resources to pay for the most basic needs. The health system has given $10.2 million through its community impact grants—above and beyond its normal giving to numerous partners in the region. Recipients include Beyond Blue in McKinney, Youth Engagement in Sports in Dallas, Project Empower in Arlington, and many more—addressing everything from food insecurity to mental health.  
Finalists: Baylor Scott & White Health, Galderma, Medical City Healthcare , Methodist Richardson Medical Center
Achievement in Hospital Innovation
Winner: Children's Health
Children's Health performs more than 500 cardiac surgeries each year. It is one of the top ranked pediatric heart programs in the country, according to U.S. News and World Report. In seeing some of the most difficult patients, Children's had 100 percent survival among newborns undergoing the Norwood procedure, a complex treatment with a national survival rate under 85 percent in 2020 and 2021. 
Finalists: JPS Health Network, Scottish Rite for Children, Texas Health Resources/Texas Health Breeze Urgent Care
Achievement in Healthcare Innovation
Winner: Sadiant Health
Sadiant Health is addressing one of healthcare's most intense current needs by addressing staffing shortages. Its software enables healthcare facilities to access clinicians on demand. Clinicians, in turn, are able to set their hours and earn competitive wages, while facilities are able to widen their staffing pool without relying on costly and outdated programs. The company has grown from just an idea to a business generating $20 million in revenue in the last 12 months, with customers in six states connecting with more than 1,000 active clinicians. 
Finalists: IntelliCentrics, Nomi Health, Parkland Center for Clinical Innovation
Achievement in Medical Research
Winner: UNT Health Science Center at Fort Worth
UNTHSC is responsible for the largest grant ever received by its institution—a $150 million award from the National Institutes of Health. It is also one of the largest grants in the history of Alzheimer's research.  The research will be the first large-scale study of the biology of Alzheimer's disease among different races. It will use a health disparities framework to study how the disease affects the brains of African American, Hispanic, and White patients. The five-year grant will include resources from 17 different organizations and will focus on North Texas patients. 
Finalists: Baylor Scott & White Health, Scottish Rite for Children, UT Southwestern Medical Center
Achievement in Wellness Programs
Winner: Baylor Scott & White Health
Baylor Scott & White Health addresses healthcare worker burnout head-on, with a comprehensive program meant to engage, encourage, and empower a group that has been through an incredibly stressful past few years. Guided by Dr. Glenn Ledbetter, the Well-Being in Medicine program includes teaching providers coping skills, mentoring sessions, a meditation line, and leadership development programs. There are also monthly sessions that focus on work-life balance and full-day workshops emphasizing self-care.   
Finalists: JPS Health Network, Texas Health Resources, UT Southwestern Medical Center
Outstanding Medical Real Estate Project
Winner: Methodist Mansfield Medical Center
Tonight's winner partnered with the city of Mansfield and Texas Tech University Health Sciences Center School of Nursing to address nursing shortages in the region with a nearly $4 million investment in a new nursing school campus. The 6,000 square-foot campus was built into an existing office building and will include classrooms, simulation labs, a nursing unit, and offices. Five years in the making, this collaboration will provide a centralized satellite campus infrastructure with a dedicated faculty and 60 new students who are entering the healthcare field. New students will be accepted three times per year and progress through four semesters of increasingly complex patient care.  
Finalists:Methodist Charlton Medical Center, Texas Health Harris Methodist Fort Worth
Outstanding Healthcare Merger or Acquisition
Winner: CVS Health Acquires Signify Health
This acquisition involves a local company being acquired by the largest healthcare organization in the nation for an impressive $8 billion dollars. The local business is a platform that helps coordinate home-based care between patients and providers and enables value-based care by working with health plans to deliver care to patients. The move comes less than a year after the company went public and will allow the combined entity to expand its value-based care offerings, which align incentives to provide efficient care. 
Finalists: Prism Health North Texas, Access TeleCare
Outstanding Healthcare Collaboration
Winner: American Cancer Society and UT Southwestern Medical Center
This partnership supports cancer patients at every step of their journeys. They collaborate on research, prevention, and early detection to ensure cancer patients have access to care. The two also work closely together to send patients to the Jerry Jones Family Hope Lodge facility in Dallas, where families of stay for free while patients receive care. Over the years, the two organizations have worked together on 257 funded research grants totaling more than $550 million. This year, the two have collaborated on13 active grants worth more than $8.9 million. This year, the organizations have funded initiatives to help patients overcome barriers to care like transportation, and have also worked on improved biomarker testing to detect cancer earlier and building a database to benefit all cancer patients.  
Finalists: Baylor Scott & White Health and regional medical schools, UNT Health Science Center at Fort Worth, JPS Health Network, CPAN, and TCHATT, Medical City Healthcare with Tarrant County College and Collin College, Texas Health Resources/Sanger Independent School District/First Refuge Ministries
Outstanding Health System
Winner: Medical City Healthcare
Medical City Healthcare not only provides top-notch care, it also has consistently received the best grades of any health system from The Leapfrog Group, which measures patient safety and error avoidance. Additionally, it has developed a program called the Compassion Campaign, which is designed to encourage and highlight the unique roles that healthcare providers play in creating compassionate connections with patients, and their families. Along with providing care via 1.3 million outpatient visits, 582,000 ER visits, and 160,000 patient admissions, the system's 16 hospitals in North Texas employ more than 17,000 people. It generates an estimated $5 billion in economic impact each year and adds $73 million to the tax coffers.
Finalists: Baylor Scott & White Health, JPS Health Network, Methodist Health System, Southwestern Health Resources
Outstanding Healthcare Advocate
Winner: Sattie Nyachwaya of Prism Health North Texas
Sattie Nyachwaya is committed to connecting and mobilizing communities by finding resources, impacting lives with storytelling advocacy, and working with others to disrupt policies that marginalize or otherwise harm people who are living with HIV and AIDS. Among other things, our winner has planned marches for reproductive health, voter registration drives, and more than 50 local events with her policy, advocacy, and community engagement team here in North Texas. Additionally, she has presented at more than 20 conferences about healthcare access and policy issues. Her passion also extends to the Dallas Human Rights Campaign Steering Committee, for which she serves as Political Action Co-Chair.
Finalists: Daniel Casey of JPS Health Network, Crystee Cooper of Methodist Health System, Tyler Cooper of Cooper Aerobics & Cooper Clinic
Outstanding Healthcare Innovator
Winner: Steve Miff of Parkland Center for Clinical Innovation
Steve Miff is one of the most innovative leaders in the Dallas healthcare community. His organization has guided the community through COVID-19 by graphing everything from outbreaks to vulnerability with its unique software that has been mimicked all over the country. More recently, our winner has been part of a project published in the New England Journal of Medicine demonstrating how communities can come together to provide non-healthcare specific services to reduce hospital recidivism and healthcare spending on hospital frequent flyers.
Finalists: Sumeet Asrani of Baylor Scott & White Health, Janet Miles of JPS Health Network, John Robertson of Cook Children's
Outstanding Healthcare Practitioner
Winner: Dr. Nagaraj Kikkeri of the North Texas Team Care Surgery Center
Nagaraj Kikkeri is known for putting the patient first, as well as focusing on developing and supporting his team members. In addition to leading a stand-alone multi-modal and multi-disciplinary healthcare facility, he organizes food drives and spends time doing international aide work in Haiti. Kikkeri is also concerned with reshaping the way we pay for healthcare. He established a care coordination company that offers affordable bundled pricing and is working on transparent pricing to ensure that healthcare is reasonably priced and accessible to everyone. He and his team are working on developing flat-rate surgery bundles designed to help clients predict and contain healthcare costs, which is rarely seen in healthcare today. 
Finalists: Cori Grantham of Direct Orthopedic Care, William Brinkman of HealthTexas Provider Network, Jay Wofford of U.S. Dermatology Partners
Outstanding Hospital Practitioner
Winner: Dr. Brian Lima of Medical City Healthcare
In addition to being a recognized authority in treatments for people with advanced heart failure, Dr. Brian Lima is surgical director of mechanical circulatory support and helped develop and grow the ECMO program at his health system. A year ago, Lima performed the first donation after death heart transplant in Texas, a procedure that has the ability to increase the heart transplant donor pool by 30 percent. He has also implemented patient care dashboards that use electronic health record data to help identify patients with critical situations in real-time, thereby maximizing patient survival chances. 
Finalists: Carla Garcia Carreno of Children's Health, Sandip Mehta of Texas Health Physicians Group, Karen Roush of Methodist Health System, Joel Hunt of JPS Health Network
Outstanding Healthcare Volunteer
Winner: Janice Fannin with Methodist Dallas Health System
During the pandemic, Janice Fannin would constantly reach out to the hospital to see when she could return as a volunteer. She supports the staff with her experience, even helping the hospital she serves improve its method of reporting hazardous spills. Fannin has dedicated more than a decade to volunteerism, served 11,738 hours for her hospital, and accumulated 13 of the President's Volunteer Service Awards. She is described as "a beacon of light and encouragement for many who enter the hospital feeling low or vulnerable." 
Finalists: Janice Fannin, Methodist Dallas Health System, Cindy Merren, Methodist Mansfield Medical Center, Pat Norman of Baylor Scott & White Health
Outstanding Hospital Executive
Winner: Dr. Karen Duncan of JPS Health Network
Dr. Karen Duncan is a pediatrician by training but has taken to leadership as she quickly advanced through various health systems. She is the first female in North Texas to be appointed CEO of a large county hospital system and the first African American CEO of her health system. Along with achieving outcome improvements in everything from basic to chronic health issues, our winner is focusing on improving and expanding her system's facilities. This year, for example, work began on a new psychiatric emergency center to meet increase demand. Our winner says she "embraces periods of change because transitions can stimulate creativity and innovation."
Finalists: Christopher Durovich of Children's Health, Peter McCanna of Baylor Scott & White Health, Pamela Stoyanoff of Methodist Health System
Outstanding Healthcare Executive
Winner: Awstin Gregg of Connections Wellness Group
Awstin Gregg has built a team that helped grow his company from one location to 12 throughout the region in just three years. And he's done so without diluting the quality of clinical care in an area that needs more support: behavioral health. Along the way, our winner has gained prominence as a leading expert in his field, doing nearly 200 interviews in almost all 50 states as an expert in topics ranging from how to talk to your child about going back to school to how team sports effects our mental health. The company has seen more than a quarter-million patients achieved a $40 million-plus valuation. 
Finalists: David Hassinger of Direct Orthopedic Care, Luke Hejl of TimelyMD, Paul Singh of U.S. Dermatology Partners
Lifetime Achievement Award
Winner: Susan Salka, formerly of AMN Healthcare
In 2005, Susan Salka was named CEO of AMN Healthcare, a company she joined in 1990. Under her leadership, it has grown from about $700 million in revenue to more than $4 billion today. For the past 19 years straight, AMN has been the nation's largest healthcare staffing company. It has grown both organically and through M&A activity. In fact, Susan has led the integration of more than 20 acquisitions to help the company better serve its clients and patients. She has also been recognized as a pioneering force in the commitment to Diversity, Equity, and Inclusion. 
In addition to business growth, Susan leads the organization's annual trip to Guatemala, where healthcare workers provide surgeries and other medical and dental care. The Kansas native's best advice comes from her father: "Break it down to cows, chickens, and taters; meaning your strategy and operations may be complex, but you need to break down to what is relevant and understandable for each person." After more than three decades in the healthcare industry, Susan spent her last day as CEO of her company this week.
Author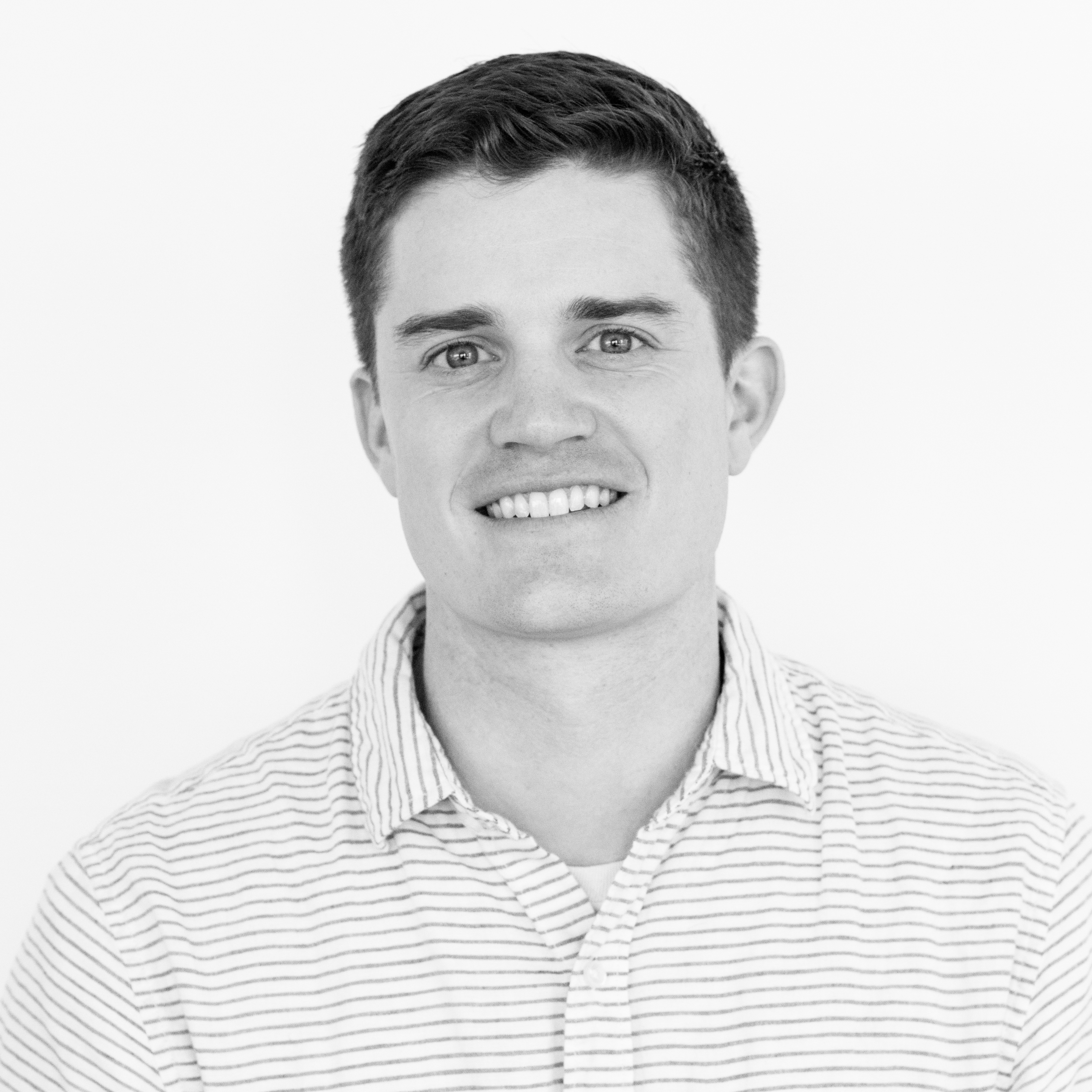 Will is the managing editor for D CEO magazine and the editor of D CEO Healthcare. He's written about healthcare…
Winners Announced: D CEO's 2022 Excellence in Healthcare Awards