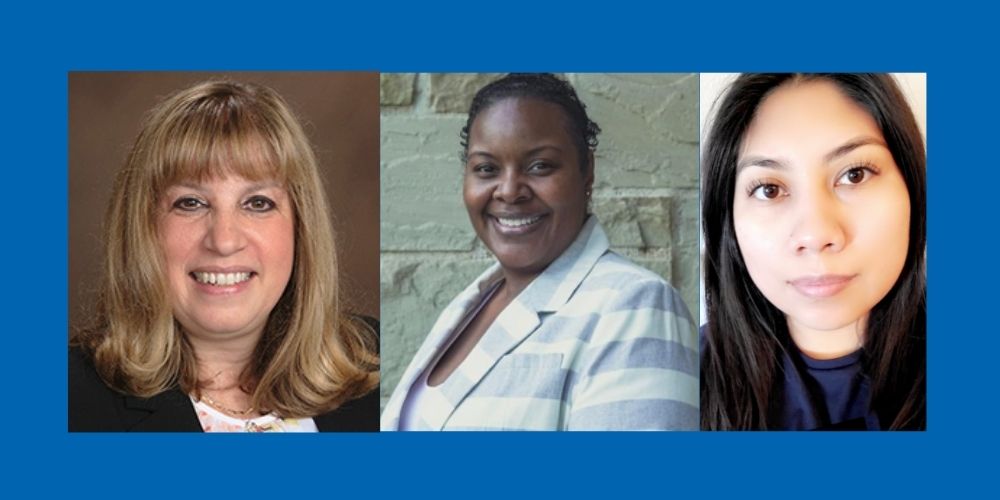 In a time of unprecedented stress, students and faculty at The University of Texas at Arlington's School of Social Work came up with a solution to meet student needs both in and out of the classroom.
Marie Salimbeni, assistant professor of practice, in collaboration with Assistant Dean for Field Education Dawnetta Smith, supervises UTA's Social Work Virtual Clinic, which offers virtual support groups led by graduate students for fellow Mavericks in need of counseling.
The clinic originally came together early in the pandemic to address two issues. The first was helping social work students get clinical hours needed to graduate, after COVID-19 closures affected in-person clinics. At the same time, the clinic provided an outlet for UTA students experiencing pandemic-related stresses.
"In the social work profession, we are always looking at areas where we can help people," Salimbeni said. "In this situation, it was seeing how we could help students."
The Virtual Clinic has counseling groups focused on a variety of areas, including dealing with conflict, parenting during a pandemic, building better relationships and maintaining sobriety. The mentors, advanced master's-level students, also get real-world experience in putting a therapy group together from the ground up.
"They learn what goes into developing a support group, including researching techniques," Salimbeni said. "They go through the process much like any professional social worker would if they were to create a group in the profession."
Elizabeth Buendia, a Master of Social Work student concentrating in mental health and substance abuse and a Virtual Clinic group leader, said her conversations with students have made her take a closer look at her own mindset.
"Because of the pandemic, a lot of students have needed support and guidance for things like self-care," Buendia said. "I think self-care is so important, and it's something that I am working on for myself as well."
The Virtual Clinic aims to help any UTA student who needs support, including online students who may not be able to travel to campus.
"We're here to provide support, techniques and ways that students can succeed in class, in their profession and in life," Salimbeni said.
UTA community members who have questions on the Clinic can email [email protected]. Students can refer themselves and faculty members can refer students who they believe may benefit from a group session.
https://www.uta.edu/news/news-releases/2022/04/22/supporting-students-emotionally-and-academically