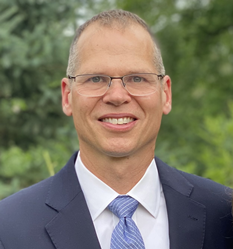 Dr Chyall's broad experience will enable our team to expand in new directions in efforts to bring new life-saving drugs to market."

WEST LAFAYETTE, Ind. (PRWEB)
November 21, 2022
Improved Pharma is pleased to announce a new collaboration with Chyall Pharmaceutical Consulting, LLC (dba "Chyall Pharma") enabling expansion of expertise and service offerings to the pharmaceutical industry in support of drug substance and drug product development. Chyall Pharma's founder and President Dr. Leonard ("Len") Chyall will serve as a consultant to support Improved Pharma's expansion into innovative areas concerning novel crystallization technologies and drug substance and drug product characterization.
Dr. Chyall brings a vast amount of relevant technical and service experience to Improved Pharma. He began his career as a pharmaceutical chemist working alongside many of the current principals at Improved Pharma providing innovative solutions to the pharmaceutical industry as an expert in the solid forms of small molecules, e.g., polymorphs, salts and cocrystals. In addition to his drug development experience. Dr. Chyall also has significant experience with assisting pharmaceutical companies and attorneys with their intellectual property matters. He has served as an expert witness in US courts and abroad.
"I am excited to be working again with the team at Improved Pharma." states Dr. Chyall "I'm very impressed with the innovations that the company has made in the areas of novel crystallization technologies such as microgravity, crystallization of amorphous materials, as well as the innovations in characterization of pharmaceuticals such as synchrotron analyses, and vibrational microspectroscopy. I'm happy to provide my expertise as Improved Pharma continues to advance these important technical areas." Dr. Pamela Smith, COO of Improved Pharma added, "This is what Improved Pharma is all about – bringing together well-known scientific experts in the field of pharmaceutical development to solve complex solid-state problems for our clients. Dr Chyall's broad experience will enable our team to expand in new directions in efforts to bring new life-saving drugs to market."
Both Chyall Pharma and Improved Pharma are located at the Purdue Research Park, West Lafayette, IN.
About Improved Pharma

Improved Pharma is a research, consulting, and information company dedicated to improving pharmaceutical methods, formulations, and processes. Services include solid-state form studies, formulation design, synchrotron techniques, analytical testing, and expert consulting for the development and defense of intellectual property matters. The company was founded in 2006 by Stephen and Sarah Byrn, who also founded SSCI.
About Chyall Pharma

Chyall Pharma is a consulting firm that provides technical expertise to the pharmaceutical and chemical industries. Services are directed toward scientific data and document review, laboratory testing, report writing, and guidance on the appropriate steps needed to move your research project toward completion. Chyall Pharma also provides expert services to companies
Share article on social media or email:
https://www.prweb.com/releases/improved_pharma_announces_new_collaboration_with_chyall_pharma/prweb19031688.htm