Good news for anyone struggling to adopt a healthy lifestyle, Dr. Paul has summoned all his experience and knowledge to reveal tested and trusted tips that have been found to be useful in this quest.
He disclosed his painful introduction into healthy living; the death of his father. On a fateful day as a graduate student in his apartment, he got the call no child ever wants to get. His older sister called with her voice shaking.  She revealed the heart-shattering news that their father had just died from a sudden heart attack.
At this time he was working on his master's degree in Exercise Physiology. Despite already being in the health field, it was the ugly news that really sparked his ambition to become the healthiest version of himself. He vowed to help others do the same as well. In his own words,  "I don't want to see anyone else leave this world early like my father did."
He set out on his personal health journey and soon discovered that the health and fitness industry was not free from gimmicks like other industries. He said, "I tried all sorts of things that did not work. I discovered that a lot of popular fitness and diet movements were actually just myths and were not backed by even a scant amount of evidence-based research."
Despite having a Bachelors, Masters, & Doctorate in Exercise Physiology, Dr. Paul found that it was quite difficult to teach evidence-based concepts to people in a way that they can learn and make them habits. That was when he teamed up with a colleague, Dr. Paul Cribb and Metabolic Precision. Metabolic Precision is simply the clear science of body transformation. The concepts are backed by over 25 years of research and practical application in people from all walks of life.
The following paragraphs will feature 4 health tips that Dr. Paul willfully disclosed to the public. He is said to have gathered most of this information along his journey.

"1. When it comes to exercise, less is more. One of the pillars of my program is the 3% method.  Truth be told; you only need 3% of your week devoted to efficient exercise. When you are clear on the right amount and type of exercise to perform; 3% of your entire week is all you really need.
2. Nutrition is 90% of the results. This doesn't mean exercise isn't important; it is a very important catalyst.  Another pillar of my program is the metabolic nutrition system where you learn exactly how to eat to get the lean, firm body you desire.
3. Remember that success is giving your best effort. To have success not only in your health but in all areas of your life, you need to have a very clear vision of what you want to achieve and then break down those goals into daily action steps.
4. Get a professional health coach who is knowledgeable and knows how to get you results. This will save you so much time and effort in the long run. A good coach will teach you exactly how to get the results you want and also give you the courage & accountability you need to put that knowledge into action."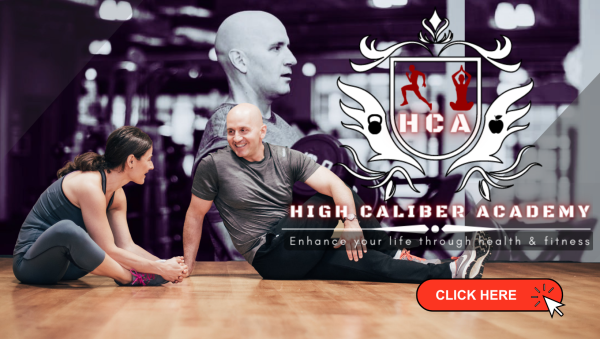 According to personal feedback, many people have tried to adopt a healthy lifestyle but slacked off for a variety of reasons. Dr. Paul is calling on all who are tired of spinning their wheels and not getting anywhere and want to get results that are sustainable; reach out to him, and he will get you on the right path to permanent results. 
Media Contact
Contact Person: Dr. Paul Henning, PHD
Email: Send Email
Country: United States
Website: https://highcalacademy.com/
https://www.digitaljournal.com/pr/dr-paul-shares-tips-on-how-one-can-look-feel-and-function-at-their-best