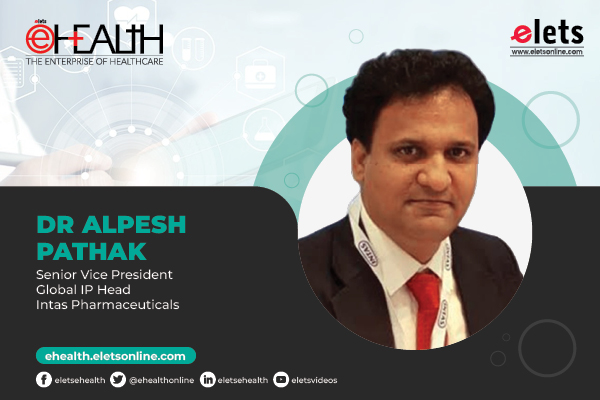 Data is the new oil and is very important in the pharmaceutical industry. Drug discovery is a very important aspect where databases and Artificial Intelligence play a crucial role, expressed Dr Alpesh Pathak, Senior Vice President Global IP Head, Intas Pharmaceuticals.
He said, "If we talk about drug discovery, we need to assess the compound structures and its recepta. In order to find out what kind of compound structure is responsible for targeting the recepta, we need to have data. Therefore, collection and analytics have now become imperative."
In the pharmaceutical cycle data important starts from drug discovery. Artificial Intelligence and the Internet of Things (IoT) will play an important role in the coming future. "We are doing 85 per cent of the operations based on AI and IoT."
"We have an AI-based reaction optimizer. So the analyst conducting the experiment feeds the required data to the optimiser. The optimiser then comes up with certain suggestions that further help the analyst to come up with better results", he added.
Concluding the session, he avered, "In the next five years, biotechnology will take over, one needs to have a lot of monoclonal antibodies." He further expressed that apart from science & research, data is going to play a very significant role in defining future strategies irrespective of the department


Follow and connect with us on Facebook, Twitter, LinkedIn, Elets video