Every year on November 19, the world observes International Men's Day to raise awareness about men's health and well-being. Expert shares few essential tips to maintain heart health for men as they age.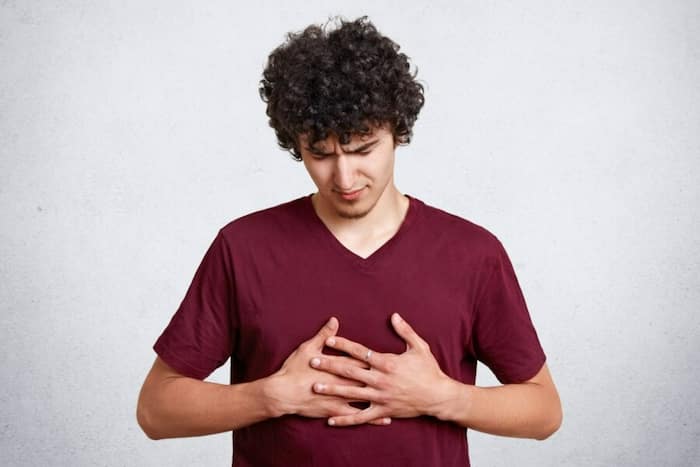 Heart disease is on the rise worldwide. A recent incident in which a man in his 30s and 40s died of a heart attack should shed light on the importance of maintaining a healthy heart. You also need to avoid overdoing it or overdoing it. Also, the most important factors for heart attack prevention are checking your risk factor profile, monitoring your blood pressure and blood sugar levels, quitting smoking, properly managing your cholesterol, and maintaining good overall health. maintaining a healthy lifestyle. Rohit Shelatkar, VP at Viatbiotics, Fitness & Nutrition Expert shares tips for men to keep their hearts healthy.
5 Tips For Men to Keep Their Hearts Healthy as They Age:
1. Monitor blood sugar and blood pressure: High blood pressure, or hypertension, affects about 1 in 4 men in their 20s. By age 75, about 75% of men have high blood pressure. But it's easy to ignore high readings, especially since high blood pressure usually doesn't cause any symptoms. It can also cause blood sugar to rise in both men and women. Being overweight is a major risk factor for hyperglycaemia and should be monitored regularly to avoid serious illness. Additionally, tests for cholesterol and prostate cancer should be done to ensure that timely aid is provided.
2. Quit Smoking and Drinking: Smoking damages the heart by causing inflammation and damage to the heart's arteries and other blood vessels. It also increases the risk of blood clots forming in the heart and other organs. It's important to quit alcohol, and if that doesn't work, limit your intake to one glass per week.
3. Reduce Stress Levels: Stress is part of everyday life for many of us. However, prolonged stress can raise blood pressure. It can also lead to unhealthy lifestyle habits such as stress eating. And some studies suggest that men who manage stress with hostility are at particularly high risk of heart disease. Dealing with stress is not easy but ignoring it can be harmful. If you are feeling stressed, you should seek professional help.
4. Maintain a healthy weight: Achieving and maintaining a healthy weight is one of the best things you can do for your heart. It may seem obvious, but a diet focused on fruits, vegetables, whole grains, and healthy proteins and fats is a simple change to protect your heart. Replacing saturated fats and processed foods with unsaturated fats like olive oil is also better for you.
5. Sleeping Well: Sleep is your body's time to heal, recharge, and restore itself. A good night's rest won't necessarily result in losing weight, but it can keep you from adding unwanted pounds. Additionally, sleeping well for 7-9 hours makes us feeling brighter and optimistic, having more energy and drive. Poor sleep quality is linked to heart health problems, from high blood pressure to heart attacks. Not sleeping enough can lead to a surge in stress hormones such as cortisol. The uptick in stress hormones compels our ticker to respond by working harder, and it doesn't get the rest it needs, causing weight gain and other problems.
$(document).ready(function(){ $('#commentbtn').on("click",function(){ (function(d, s, id) { var js, fjs = d.getElementsByTagName(s)[0]; if (d.getElementById(id)) return; js = d.createElement(s); js.id = id; js.src = "//connect.facebook.net/en_US/all.js#xfbml=1&appId=178196885542208"; fjs.parentNode.insertBefore(js, fjs); }(document, 'script', 'facebook-jssdk'));
$(".cmntbox").toggle(); }); });
https://www.india.com/health/international-mens-day-2022-5-tips-for-men-to-keep-their-hearts-healthy-5751928/